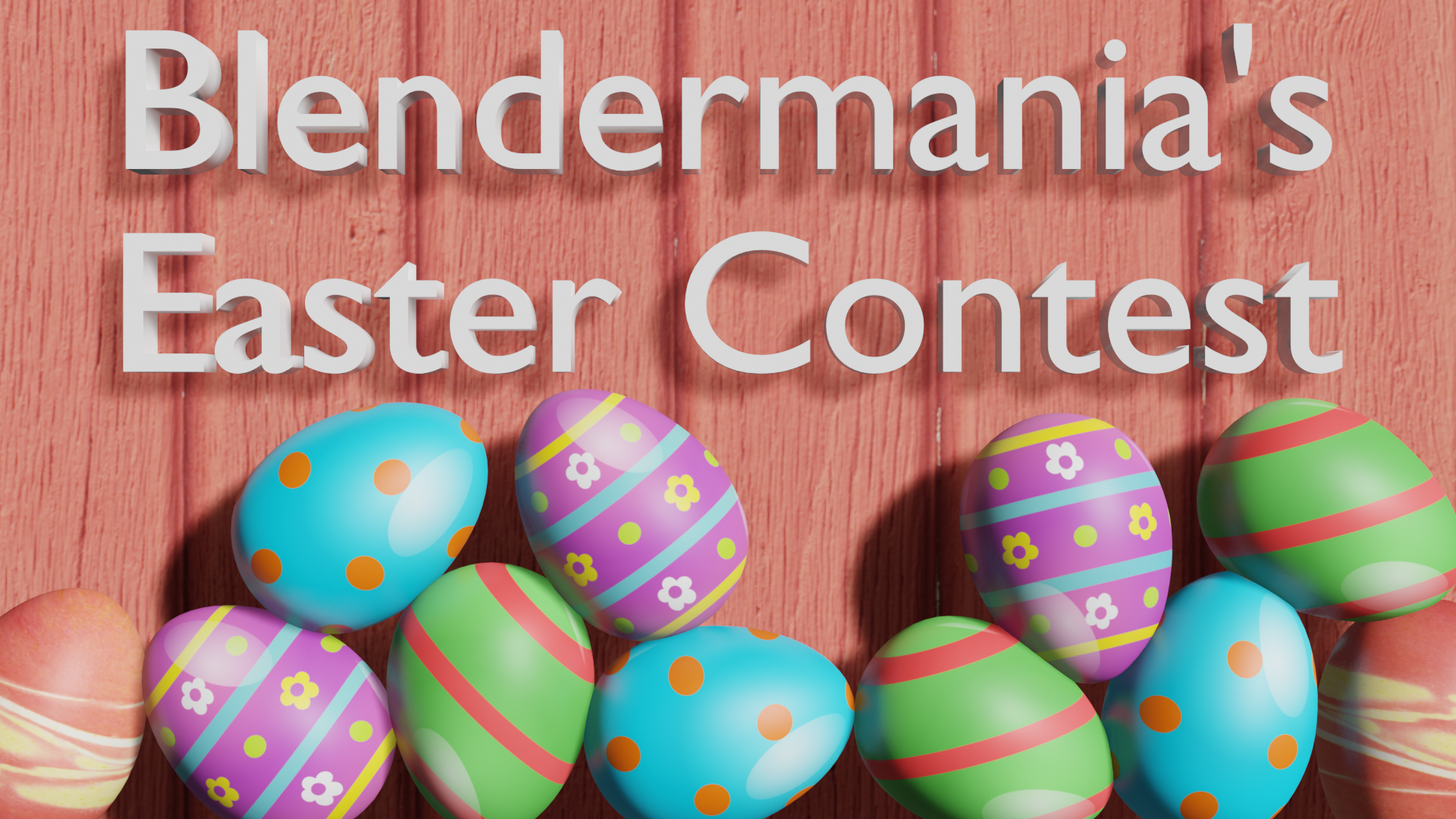 BlenderMania's "Easter Theme" Contest!
The theme for this contest is Easter
Easter is this month and what better theme than eggs, bunnies, chocolate and Easter! So go ahead and do anything with the theme Easter in it. It can be happy, dark, low poly, crazy, cute, on another world or whatever you want as long as the theme Easter is in it! Best of luck to everyone 🙂
Guidelines for the contest:
90% has to be done in Blender
Submission has to be submitted by 4/21/19 midnight PST
Only ONE submission per person
Work has to be original and not copied from another artist
Has to be a new project and not a render you did a long time ago
Prizes for Contest Winners:
1st place will receive "The Ultimate Blender Guide" course (over 26 hours of video tutorials) a $25 Amazon E-gift card, 500 points, 1st place badge, featured image badge, certificate and will be featured on the home page
2nd place will receive 300 points, certificate and 2nd place badge
3rd place will receive 150 points, certificate and 3rd place badge
**Upload Your Submission Below. Please MAKE SURE YOU HAVE JOINED THE GROUP BEFORE OR IT MAY NOT UPLOAD"
**If you want to do it manually instead**
Please upload your entry to the group "Blendermania Contests" then go under "Media" and upload it in the album "Low Poly Scene" by clicking "upload" in that album or simply click the following link to go directly there: